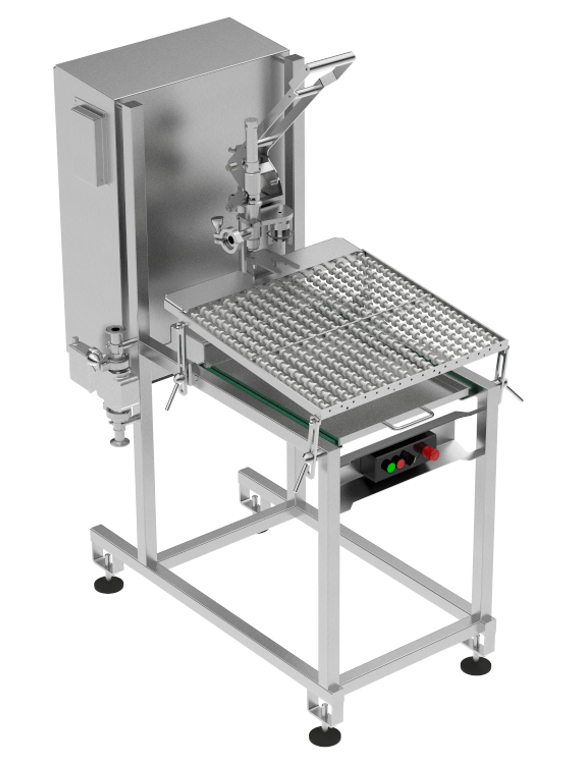 Semi automatic BIB filler
Semi-automatic bag in box (BIB) fillers
for liquid and semi liquid products, hot or cold filled
The Linapack Bag in Box (BIB) semi-automatic filling and capping machine is suitable for up tp 20 liter BIB or pouches. Any liquid or semi-liquid product such as sauces, beverages, liquid soap, detergent, etc can be filled.
The filler uses high accuracy electronic flowmeter and controller. It is very easy to use and incredibly versatile.
The cap is removed and replaced/fully pressed in by a simple and safe movement of the operator.
Features
For BIB or pouches up to 20 liters
Easy, safe and quick semi-automatic operation
Very compact size
Fill quantity controlled by flowmeter or by weight coupled to a pump
Hygienic design suitable for food products including hot filled products.
Wash down safe (IP55)
SUS316L product contact parts
Practically maintenance free
User friendly filling parameters setting done via HMI (touch-screen)
Product memories for various bag sizes
Easy change over between spout designs
Options available for product feeding (pump type, etc.), hange parts for different caps or spouts, Clean in place (CIP) circuit, nitrogen flushing, roller conveyors...
See our LWF large containers liquid weight fillers for filling in cubitainers.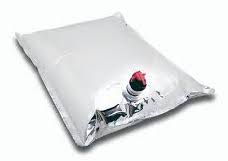 Bag in box
Filled products
Food and beverage: sauces, cooking oil, concentrates, juices, creams, etc.
Cosmetics: shampoo, liquid soaps, etc.
Detergents: various industrial liquid detergents, etc.
Chemical products: motor oil, etc.
Product video